Go to Invoice>Invoice Options and select the Hardware tab.
Select your Cash Drawer Type, Pole Display, Barcode Scanner, Com Port if used and Signature Pad if used.
Electronic Signature - This feature allows the customer to electronically sign on invoices.
Please note that a custom invoice report is required to use this feature. To design your own custom invoice please go to Invoice > Invoice Options and select the Printing tab.
If you have difficulty designing the report you can contact our office.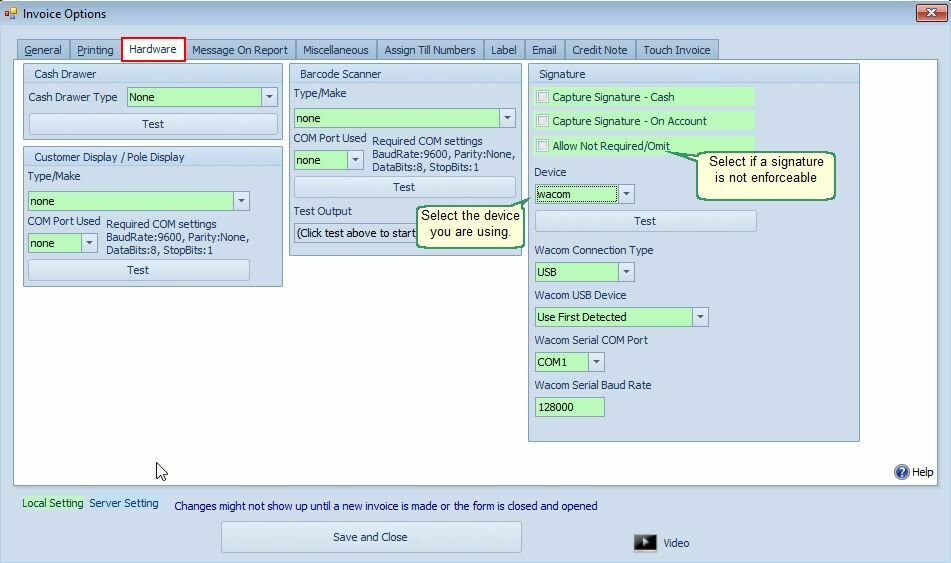 Note - Signature Pad
The Signature Pad needs to be a Wacom signature pad, select capture Signature, should you have a Wacom Signature Pad, if not then you can use the mouse to sign.