On the Analysis Tab you can get summary info for example on:
(See Charts and Pivot Grids to get help on using the Analysis data).
Quote amounts per employee per year, month or week.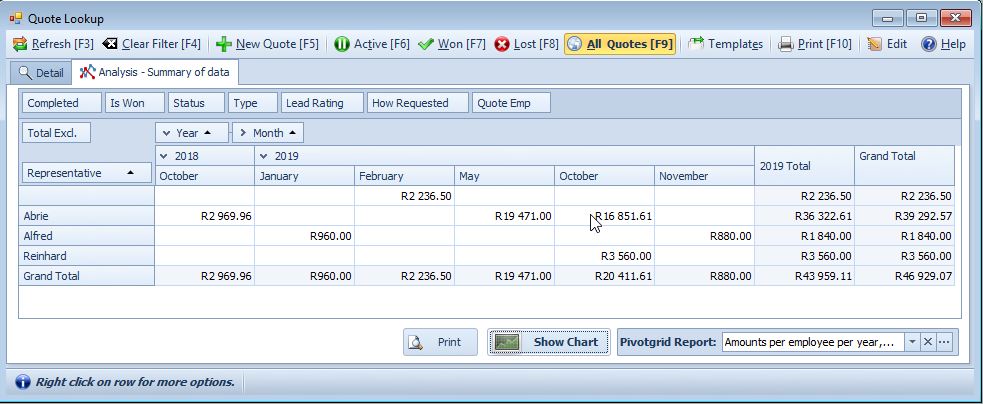 Quote amounts won or lost per employee.

(False = Quotes you lost. True = Quotes you won)
The status of the quotes per employee. Example, number of active jobs per employee.

Summary per sales person per type (won & lost)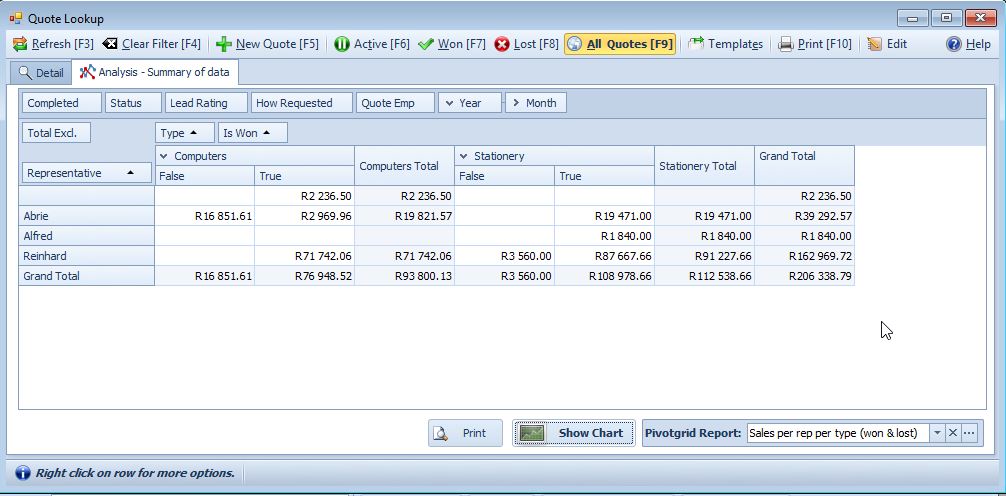 Summary per sales person per type (won & lost)
False = Lost, True = Won