Go to Ledger > Statements
Hover the mouse over the different menu options. If the cursor changes to a hand (

), then click to go to the subject.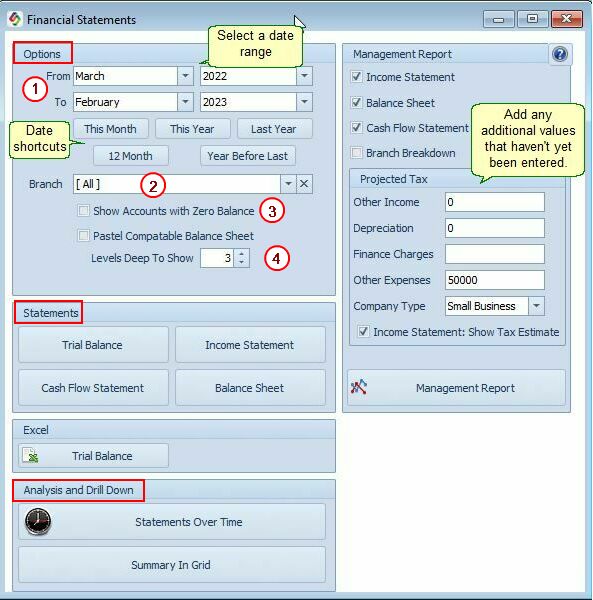 1) Select the date range.
2) Select the Branch or leave blank to print a combined statement
3) Select Show Accounts with Zero Balance if you want to print all the accounts.
4) Levels Deep to Show - Reflects totals of sub categories e.g. if you adjust the number from 3 to 1 it will total all amounts in the main category (showing one amount).
Select which statement you want to display.
Trial Balance - Trial Balance Summary with beginning balances, total debits, total credits and ending balances by account.
Balance Sheet - Balance Sheet with totals for each account.
Income Statement (Profit & Loss) - Detailed Income Statement by Groups and Accounts.
Cash Flows - The Cash Flow Statement report shows the company's cash transactions (the inflows and outflows) during the given period.
Statements Over Time (See image below)