Hover the mouse over the different fields on the form. If the cursor changes to a hand (

) , click to get more information.


Make the prices of similar items the same.
Example: You have the same pen but in different colours, because you bought it at different times the selling price differs a bit between the colours. You want to change the selling price so that all the pens have the same price.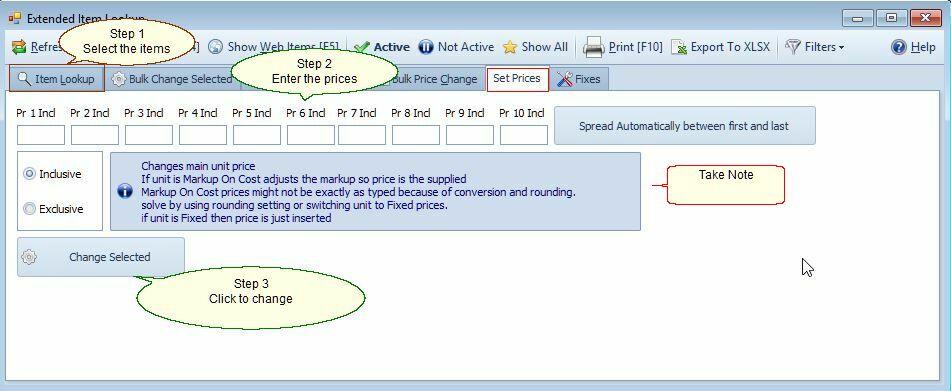 See also
Price Changes per Inventory Group