Select the Sales Overview for a breakdown of the sales.
Go to Invoice > Sales Overview
Various reports can be selected here i.e. customer sales, which customer has purchased which items, etc. This can be done per date range of your choice. There are also predefined reports to choose from. Should you have a report that needs to be viewed regularly, and requires settings, a grid report can be saved. This can then be selected from the grid drop down each time the report needs to be viewed.
A chart of these figures can also be displayed. The sales overview can be printed, exported and also emailed.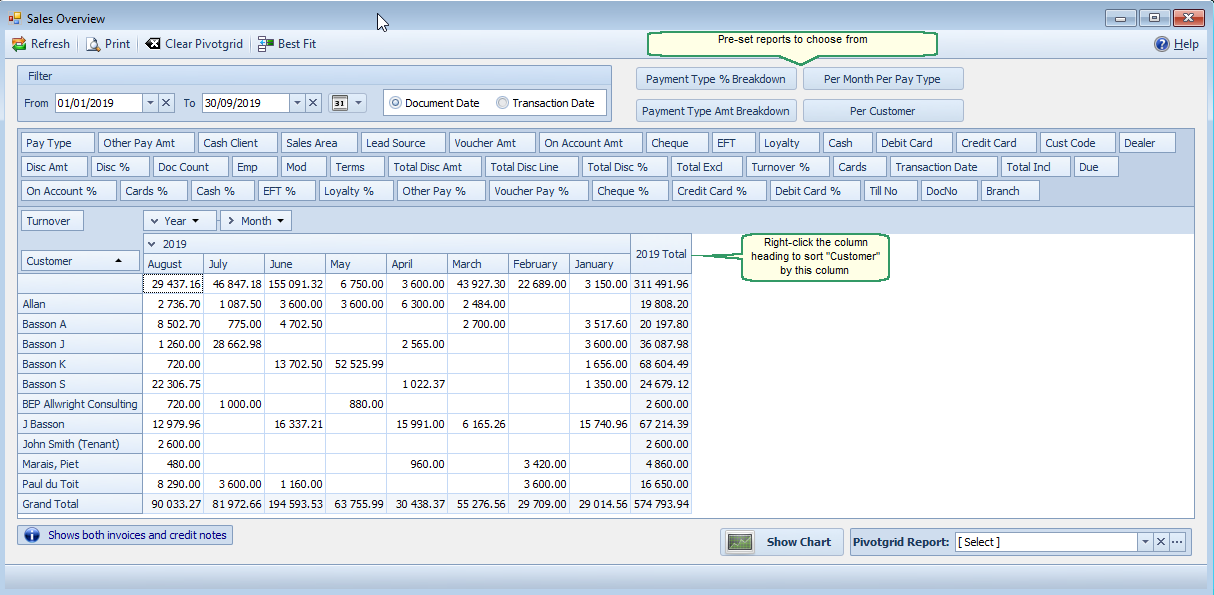 Sales Overview