Go to File > Dashboard



To select the employees who can see the dashboard, go to the Employee Form and select it there.
For business owners and managers who need to deal with ratio analysis and predicting the health of their business. The SI+ dashboard is software that creates and helps manage professional analysis. Unlike other software we do a complete analysis of your business but also on how managements handle the business, but we also give feedback to employees on how well they are accomplishing their tasks.
For business people in all levels of management who make decisions that impact the success of their companies, SI+ dashboard is software that analyses almost any type of strategic or tactical problem and guides the user to choose the best course of action. It features an easy-to-use intuitive interface and step-by-step online guide system that enables all users--from novice to expert--to make smart decisions easily and confidently.
For small businesses, professionals, and the self-employed who recognize that managing cash flow can be the difference between success and failure, SI+ accounting software is financial software that handles all the essential bookkeeping functions and work flow management. Unlike other complex accounting programs, that focuses mainly on the general ledger and forget about the day to day tasks that takes up most of the day.
Cash flow management to avoid cash shortages which are the leading cause of business failure.
When we assess a company's operating performance, we want to know if it is applying its assets in an efficient and profitable manner. When we assess a company's financial condition, we want to know if it is able to meet its financial obligations.
Default dashboard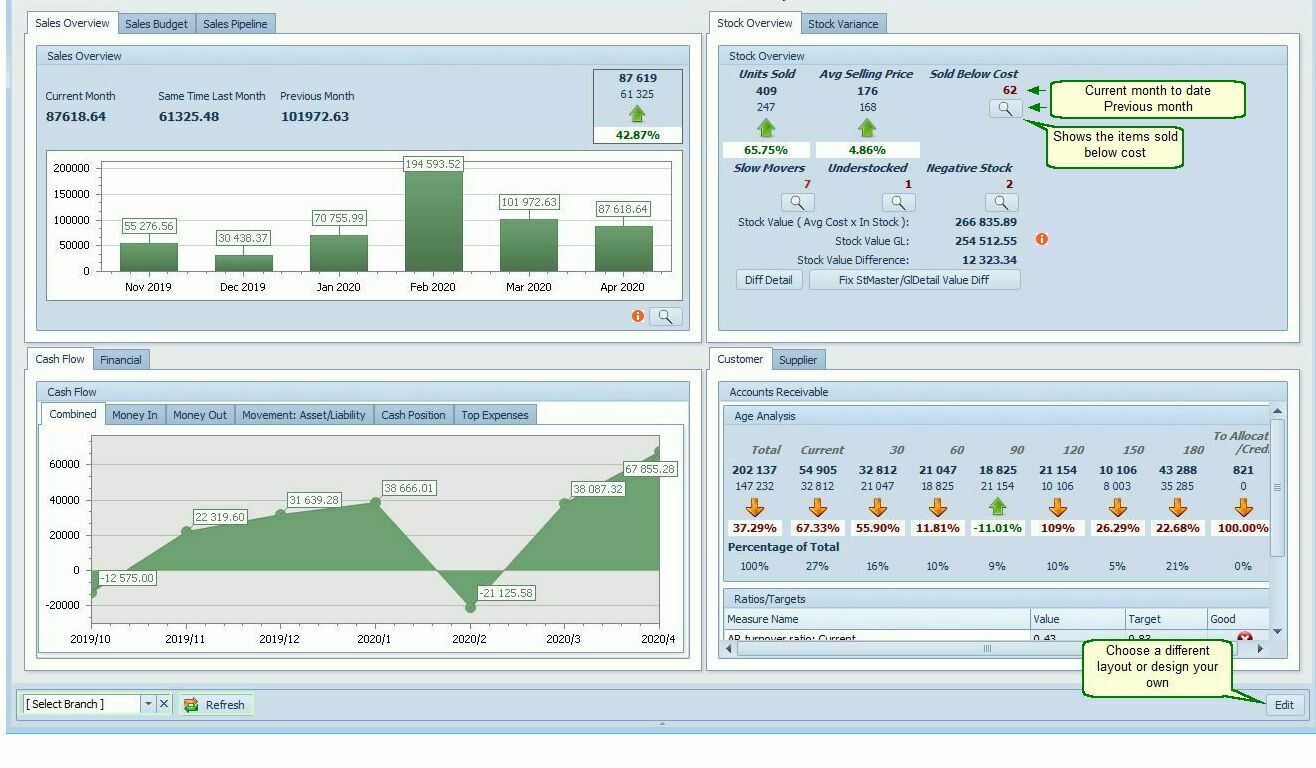 Click the Edit button to open this form.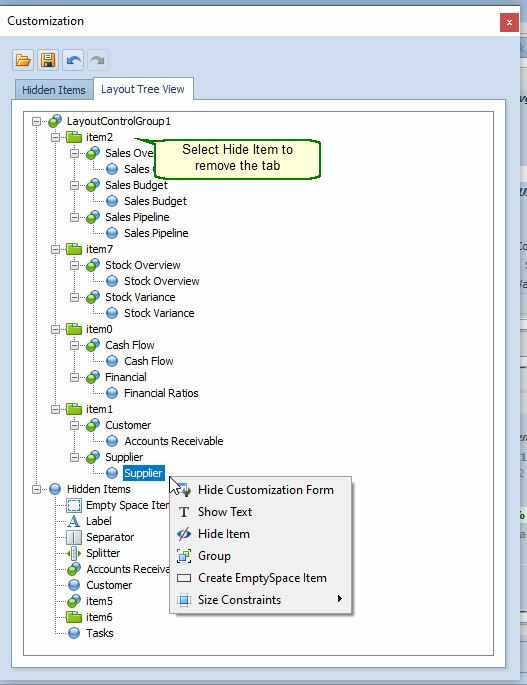 Item X -Hide item moves it to Hidden Items and takes away all the data. Drag it from hidden items to retrieve it. The group with all its sub tabs is removed
Sub Tab - Hide text - Hide the tabs name, but the data is still there. Show text to show the label name.
Sub Tab>Data - Hide item - moves the data to hidden items - drag to retrieve it.
Drag to position the tabs