Go to Stock > Stock Extra > Warehouse Transfer Order and click on New Warehouse Transfer Order.
Select the Warehouse (Sending Warehouse) from where you want to send the items.
Select the Receiving Warehouse.
Enter the items and quantities you want to send. Remember you must have stock available to send.
Click the Send Button on the top menu.
You must also receive the items to complete the transfer. Click the Receive Button to complete the transfer.
Hover the mouse over the different fields on the form. If the cursor changes to a hand (

) , click to get more information.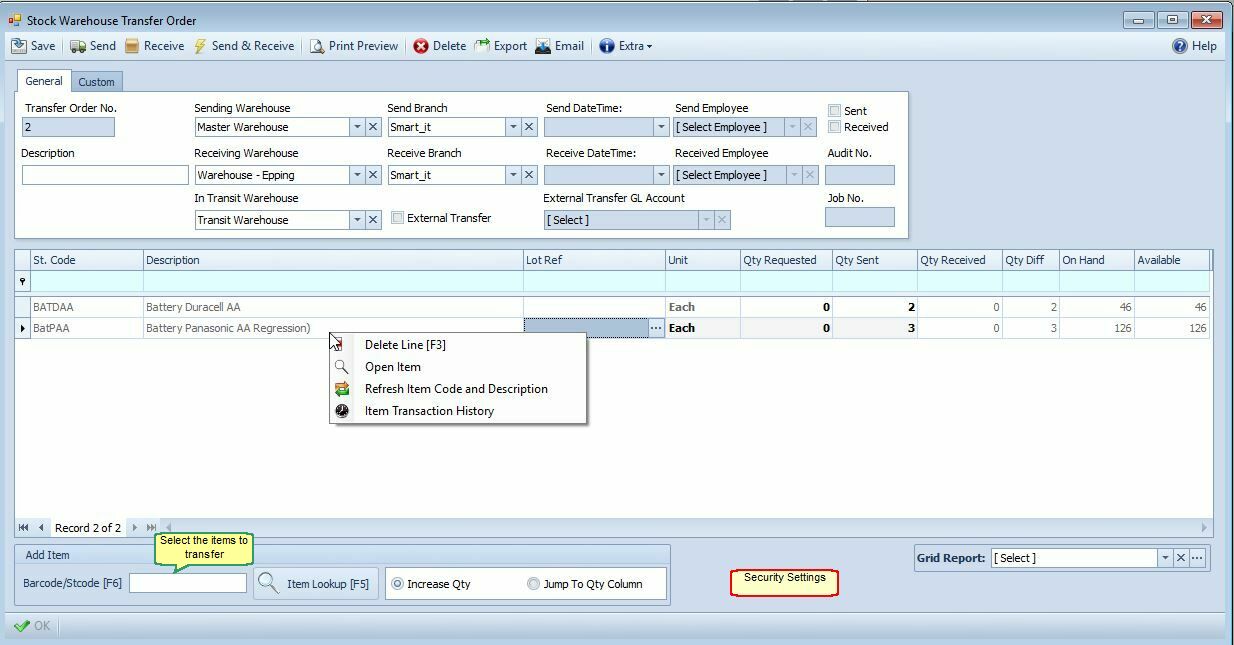 Date Time & Employee will be filled in automatically as well as the Sent & Receive checkboxes.
http://bit.ly/SiWarehouseTransfer