To see the detail of all the entries click on the Detail Tab, next to the Summary tab. You can filter the form to see for example only the Input VAT.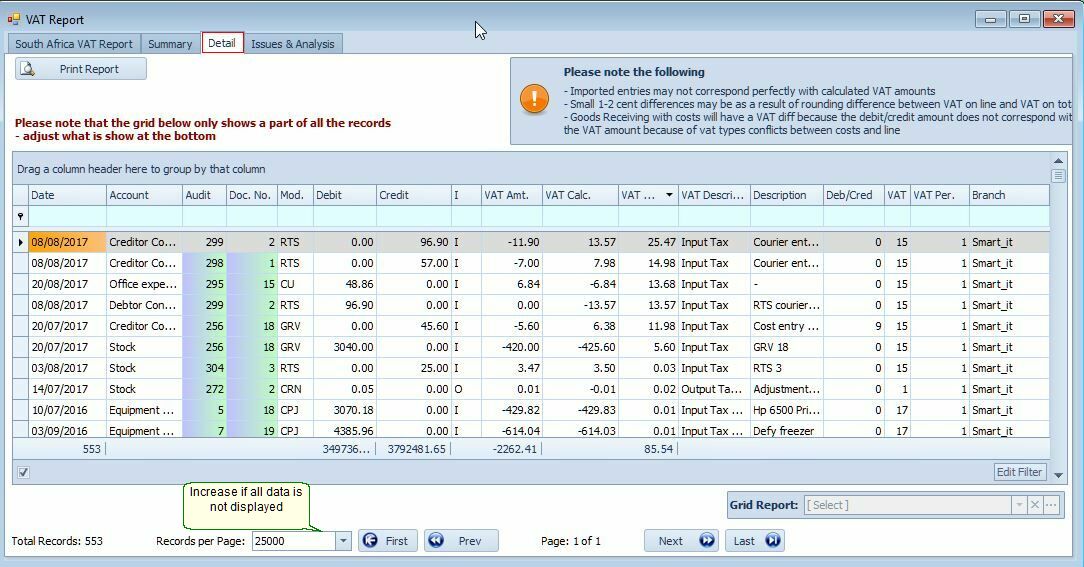 You can print the report by clicking on Print Report (Top left corner). Before printing remove all the columns you don't wish to print.
If you want to compare the GL Detail figures with the VAT report figures then you can use the Edit Filter on the GL Detail form. Below is an example of how to use the Edit Filter.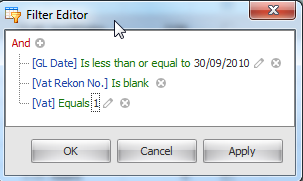 Why not use a from date and a to date?
Reason: You could have posted in a previous period.
This is also the reason why an income statement for a specific period can differ for a certain VAT period.