Go to Stock Items > Extra > Print Labels
Hover the mouse over the different fields on the form. If the cursor changes to a hand (

) , click to get more information.


Use this screen to print item labels as needed for product identification or packaging purposes.
This form provide a link between your Inventory Master and Barcode Printing software so you can automatically print to a barcode label printer from inside SI+. With SI+ you can create complex labels with multi-directional text and graphics.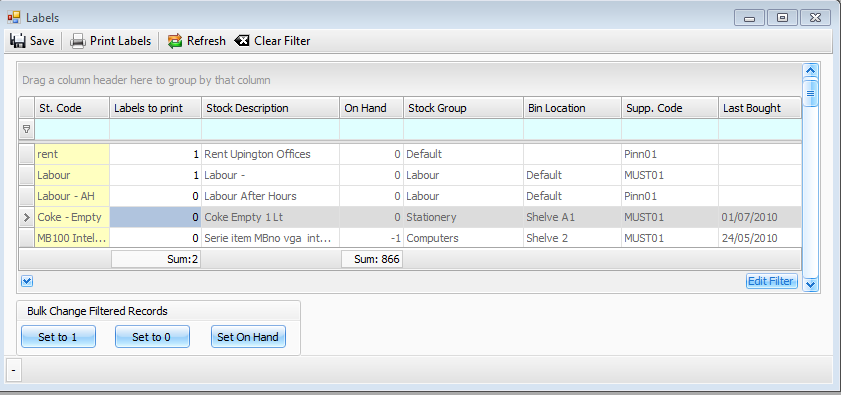 Filter the form for the labels you want to print.
Fill in the number you want to print by using the Labels to Print Column or you can set it to 1 by clicking the Set to 1 Button or to Set On Hand
Click on Print Labels to get a list of label sizes to choose from.
You can design your own labels If you use different label sizes, .
Tip: When you receive goods you can immediately set the number of labels to print on the GRN form. You can also set the number of labels you want to print in Stock Options.
See also Print Serial Numbers