Go to Invoice > Recurring Invoices
Hover the mouse over the different menu options. If the cursor changes to a hand (

), then click to go to the subject.


To edit an existing invoice double click the Recurring Inv No. or right click on the Invoice No. and select Open the Recurring Invoice.
Hover the mouse over the different fields on the form. If the cursor changes to a hand (

) , click to get more information.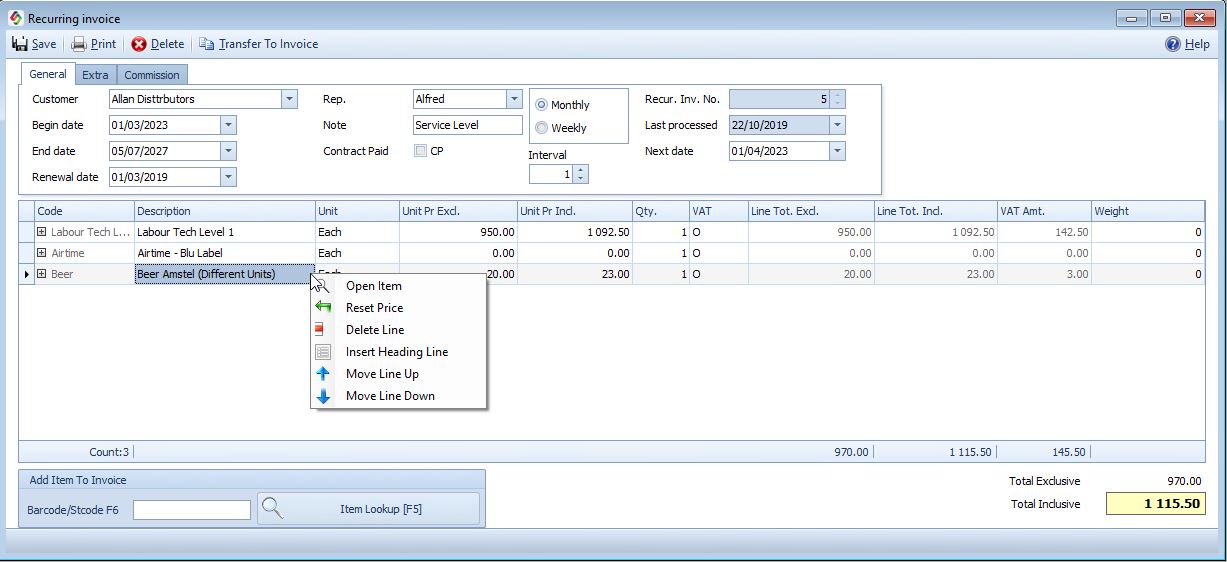 Begin date: Date the contract starts.
End date: Date the contract ends.
Renewal date: The date on which the contract must be renewed.
Last processed: Date on which the last billing took place.
Next Date: Next billing date. You can process the invoices within 25 days prior to this date.

Transfer the data to an Invoice where you can further edit and process it.
If you want to email the recurring invoices go to Invoice Lookup, select the invoices you want to email and click the email button.
To do the debit order run go to Ledger > EFT Export
See also How does Lookup forms work.
http://bit.ly/SI_Add_Recurring_Invoice