Workshop - Equipment.
Hover the mouse over the different fields on the form. If the cursor changes to a hand (

) , click to get more information.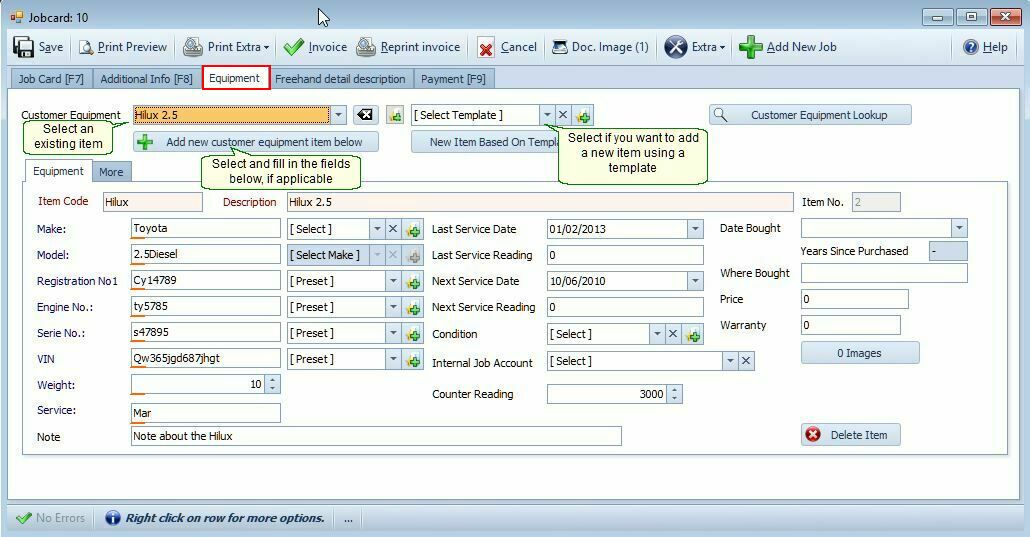 Select an existing item that is already linked to this customer.
1) Select Customer Equipment, select the drop down arrow and select the equipment you want to service / repair
If the item does not exist then you have 2 choices namely: Add New Customer Equipment ... or New Item Based on Template
New Item Based On Template
Select this button if you want to add an item from a template.
Step 1. Add the templates by selecting the

button - Give the template a name and fill in the fields you want to use.
Step 2. Select the template you want to use.
Step 3. Select the New Item Based On Template button to add the item.
Select the

button to clear the equipment that has been selected.