Go to Stock Items > Stock Options and select the New Item Defaults tab.
These settings will be used automatically if you create a new stock item.
Hover the mouse over the different fields on the form. If the cursor changes to a hand (

) , click to get more information.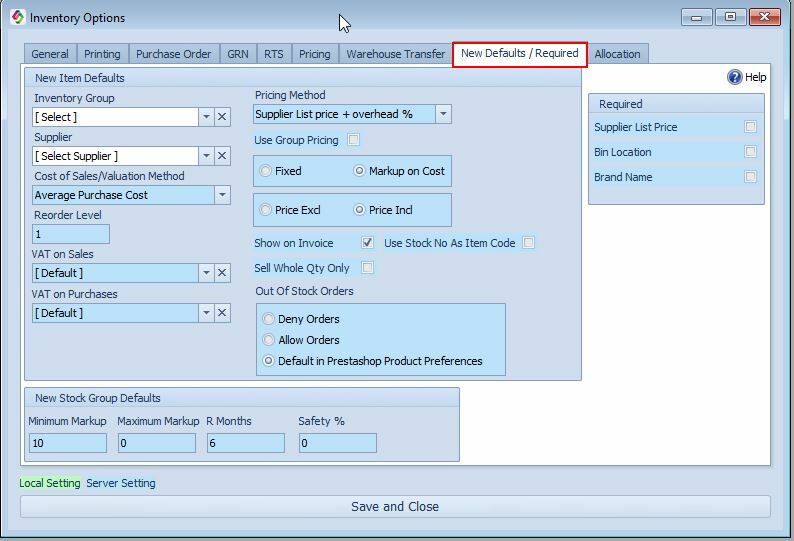 Show on invoice. See: Cost and Selling prices