Go to File > Quick User Change
The following form will open.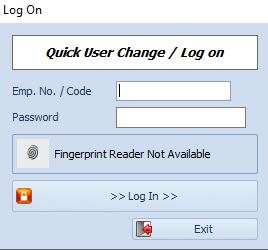 Quick User Change, allows you to switch from one user to another.
Please note that this can also be done by clicking on the User-Name on the status bar (of the Smart It program) at the bottom of the screen.
Example: click on Alfred (System Administrator) in the example, below.

When you leave the computer, always click on the Quick User Change so someone can not make changes in your name.