Add information about the condition of the equipment that will be printed on the report. Add notes and custom fields.
Hover the mouse over the different fields on the form. If the cursor changes to a hand (

) , click to get more information.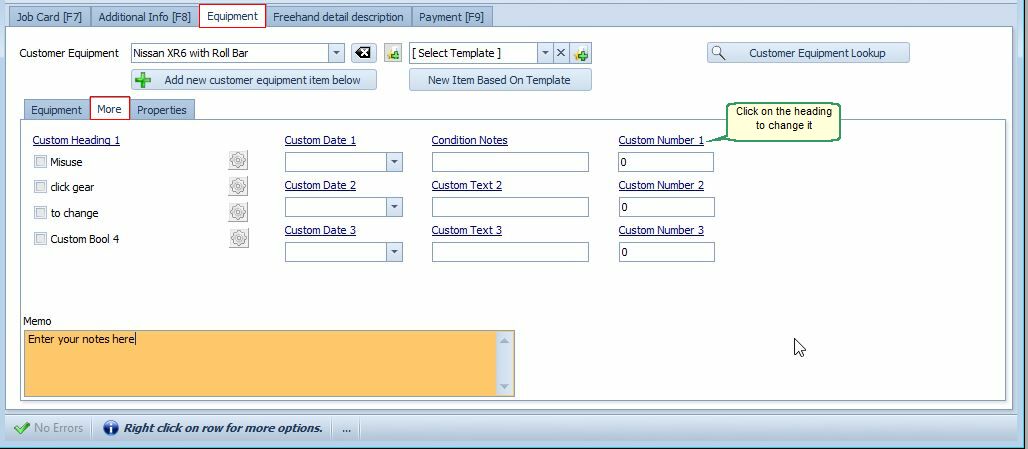 Take a look at the example below of what it will look like on the report.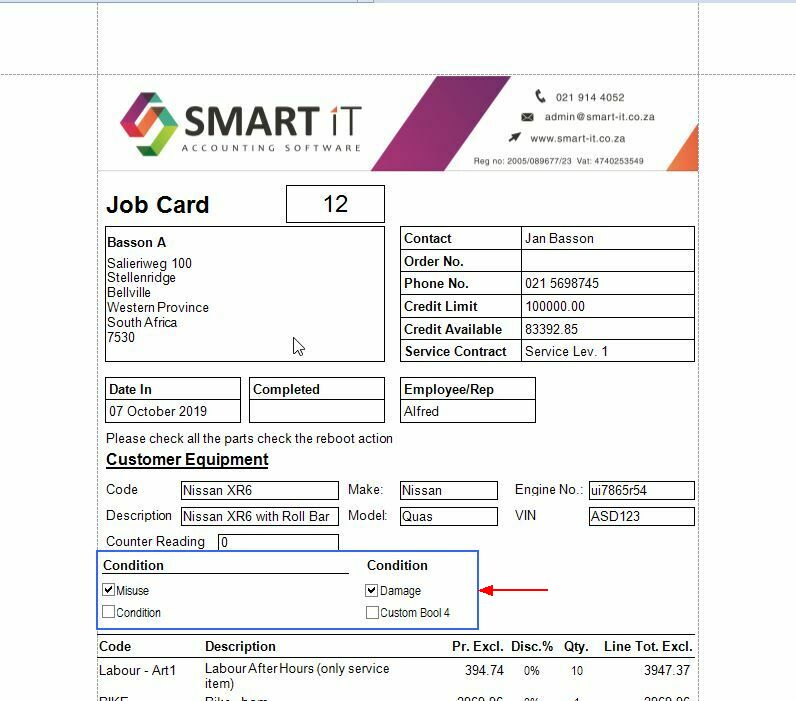 Job Card Report with Conditions