Hover your mouse over certain parts of the form below, the cursor (

) will change to a hand (

). Click to get specific help on that part of the form.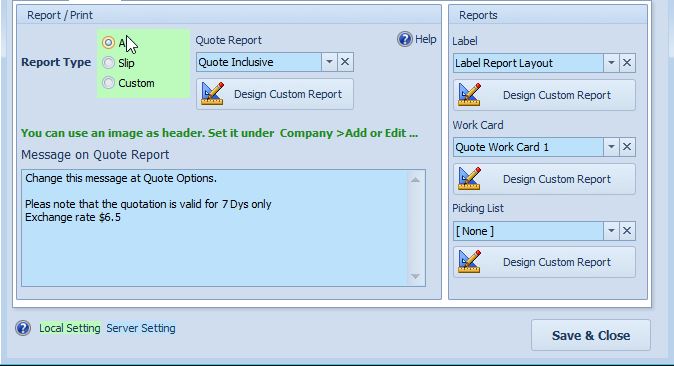 If you want to email the quote, select the Email - Quote tab or Email - Pro Forma Invoice to email it as a Pro Forma invoice
Email - Quote tab: Select Attach Document Images if you want to attach all the scanned images to the email.
Set the Quote Message and choose the Quote Report Type.
To design your own custom quote report, click here.
http://bit.ly/SiQuoteOptionsPrinting