Shipping costs or landed costs can be added to the average costs giving you a more accurate stock value.
Click on the Shipping and other costs tab to add for e.g. Freight Charges, Customs Duty, Customs VAT, handling and other costs.
All of these additional costs (Freight, VAT, Duties etc.) will be added up and allocated proportionally to each item on the order, according to value, weight or manually. Select which to use in the Stock Options Form.
You can exclude an item, select Exclude From Shipping Cost Allocation in the Stock Main Form, Additional Info Tab
Example of how the landed costs are worked out based on the value.

Exchange rate is 8 and the total additional costs are R500

$

% of Total

Add. Cost (R.c)

Landed Cost (R.c)

Cost Item A: $10

0.80 (10/1250*100)

4 (500*.008)

84

Cost Item B: $240

19.20

96 (500*.192)

2016

Cost Item C: $1000

80.00

400 (500*.8)

8400

Total $1250

100.00

500

10500









Customs VAT.
Input Tax - Customs VAT Code: ICU VAT 100% (See also Ledger > Tax Setup)
This code was specifically added to handle the Customs VAT if you import goods. If you use this VAT code on the Shipping and Other Costs tab in the GRN then it won't effect your Landing Cost and the Total VAT amount can be claimed back.

Type the Customs Vat (ICU) amount in the Amt. Incl. column.
See image below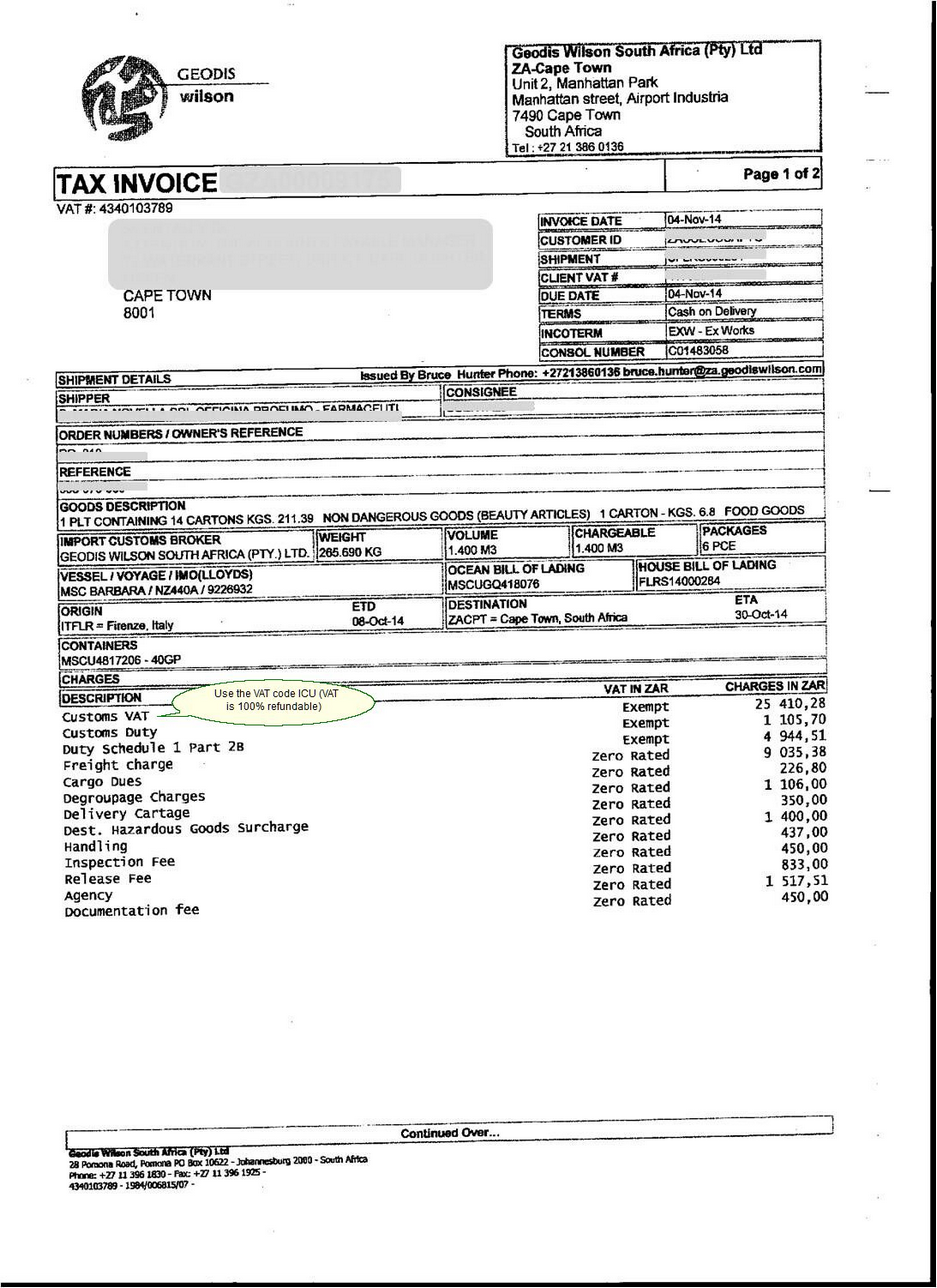 Note:
Set the default currency in which you work in Company > Application Options