Hover the mouse over the different fields. If the cursor changes to a hand (

), then click to go to the subject.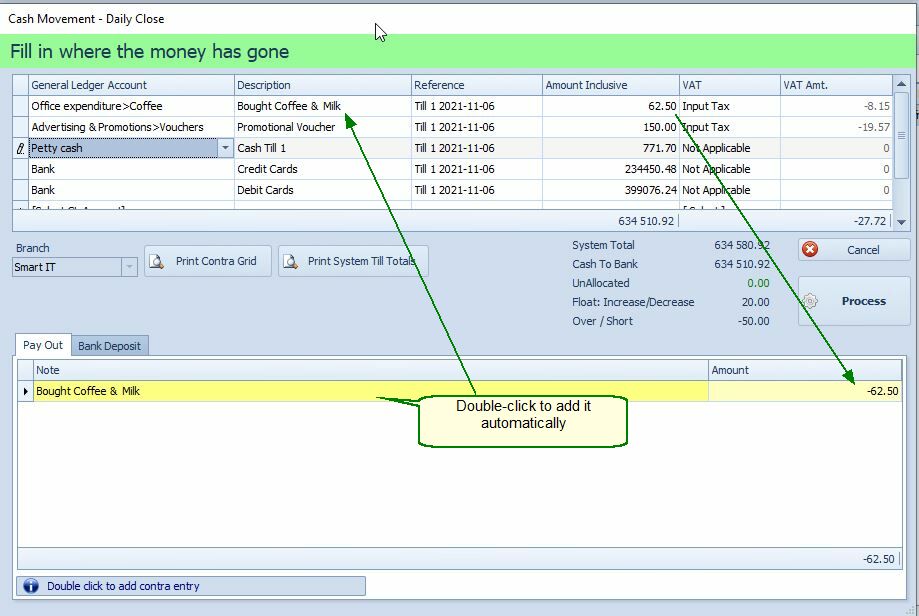 Tip - Instead of doing single entries you can take all the money to a Bank Suspense account (add this General Ledger account in your GL Account Set Up), then you can at your leisure post the entries from the Suspense Account to : for example. Bank account, Petty Cash, Office Expenditure etc.
Click on the New Bank Deposit button to make up a new deposit or select an existing, uncompleted deposit if you want to add the money to it.