Hover the mouse over the different menu options. If the cursor changes to a hand (

), then click to go to the subject.



The Employee can now place their fingerprint or type in the password
The Employee's details should appear if correctly done.
Depending on what their last action was the Clock In or Clock Out button will become Bold.
Click on the relevant button.
Click on the Close button when done.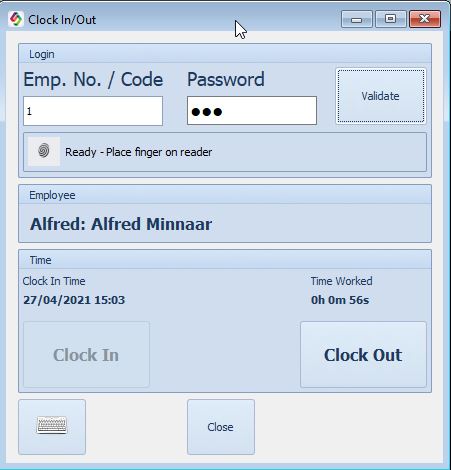 https://blog.smart-it.co.za/918-smart-it-time-attendance-fingerprint-clock-in-module