Hover the mouse over the different menu options. If the cursor changes to a hand (

), then click to go to the subject.




Customer linked allocation type.
Note: There are two different forms (methods) that you can use to do the allocations. You can select which method to use on the Customer Main Form > Financial Info Tab> Allocation Type. Select between Amount Type or Linked Type.
This report shows the invoices, payments, journals and credit notes that make up each customer's account.
This form is used to link invoices to payments.
Payments you receive are allocated to specific invoices. When a receipt is received there are two methods by which it can be allocated.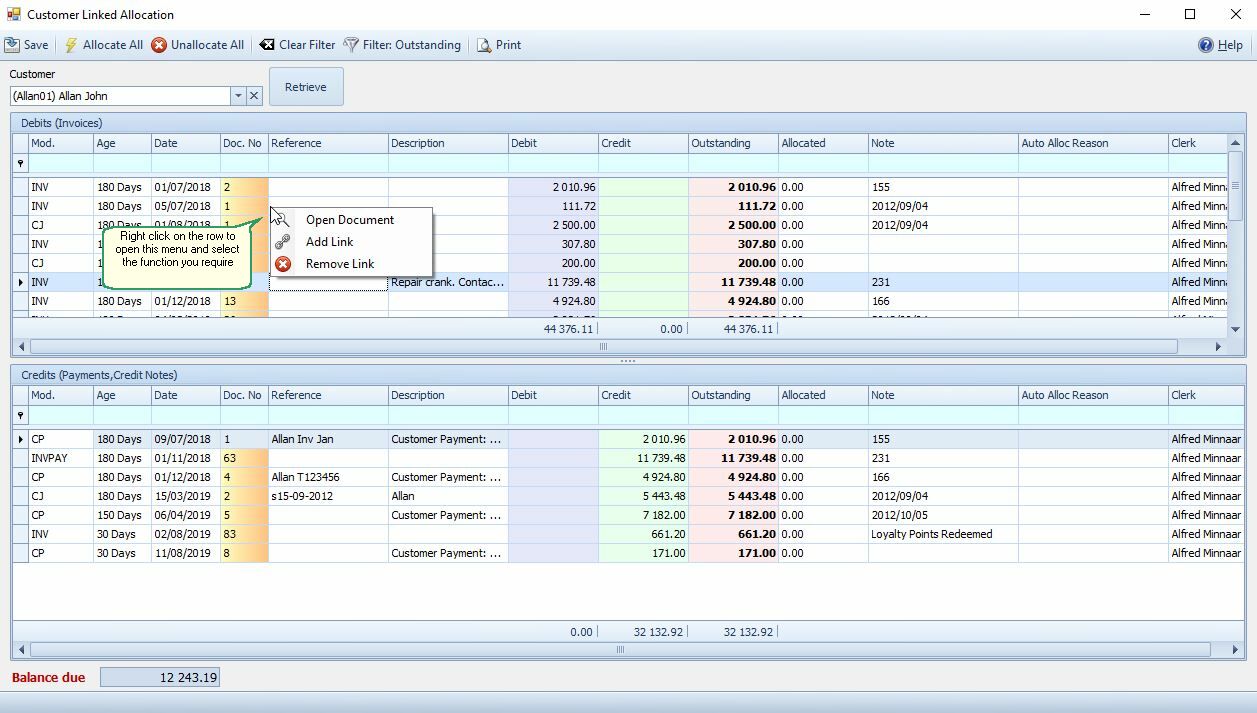 Customer Linked Allocation Form