Got to Workshop > Labour.
You can mark labour specifically as a labour item on the Stock Main Form, under the Additional Info Tab.
The effect of this is that you can divide the work on the job card between different employees.
For example, you can use the report to get a summary of overtime worked that can be used to fill in the payslips or of wasted hours that could not be booked out.
Hover the mouse over the different fields on the form. If the cursor changes to a hand (

) , click to get more information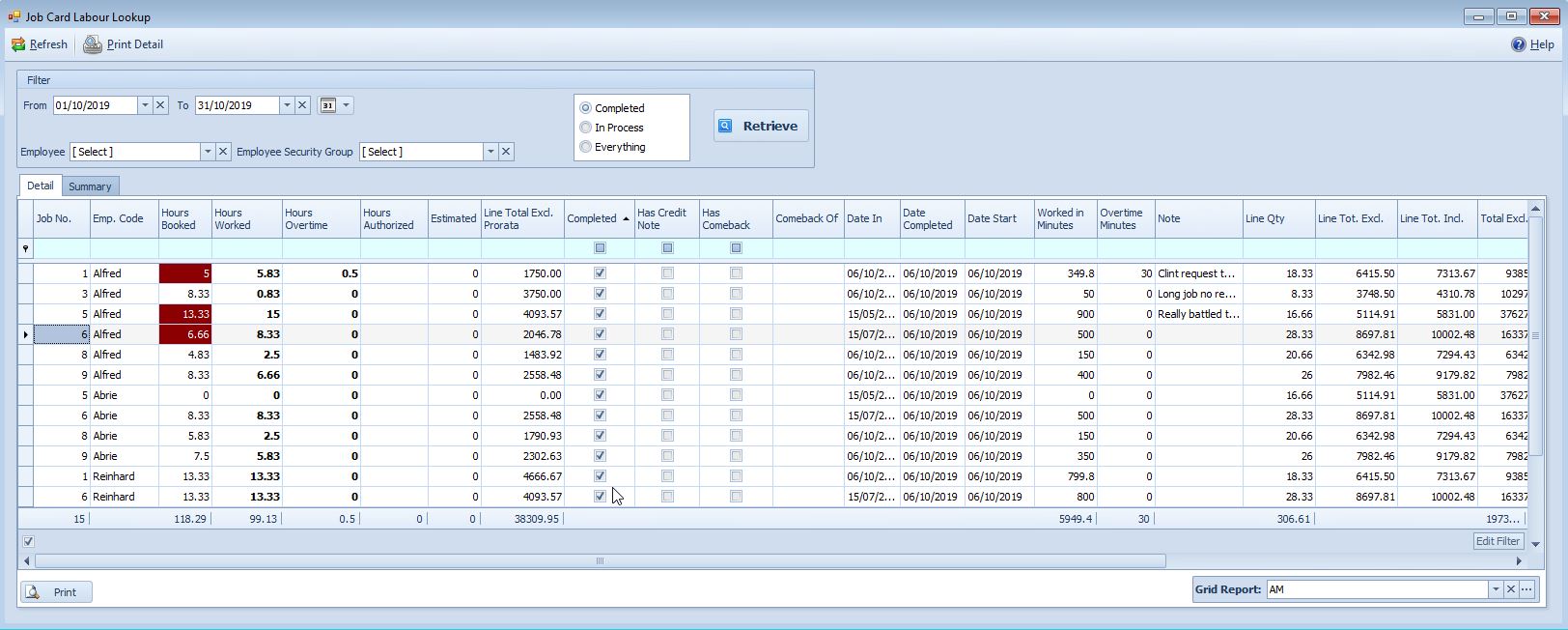 Has Comeback: Will be ticked if this job card is associated with a comeback
The following image is a summary of the job card labour detail form.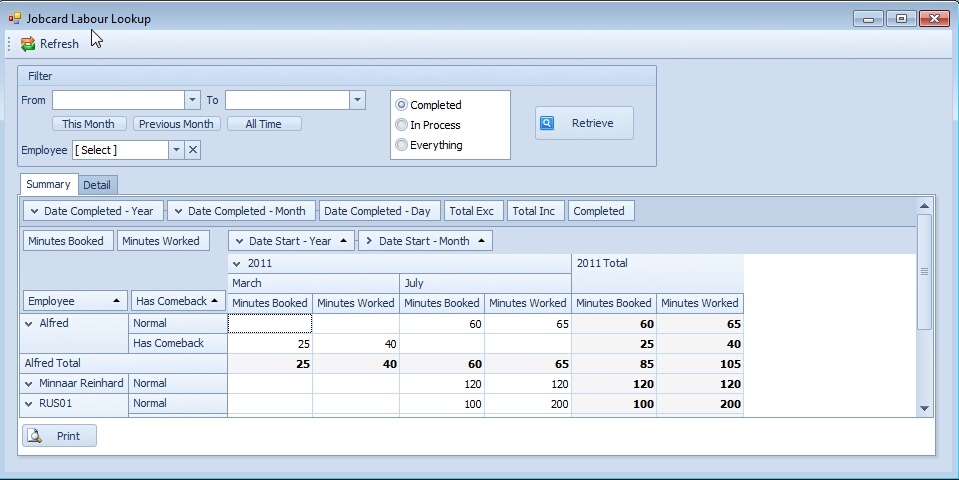 View Restricted subset. (You can't see the fields)
Job card labour Lookup: Summary tab: Total exclusive and total inclusive
Can only view own.