Got to Workshop > Labour.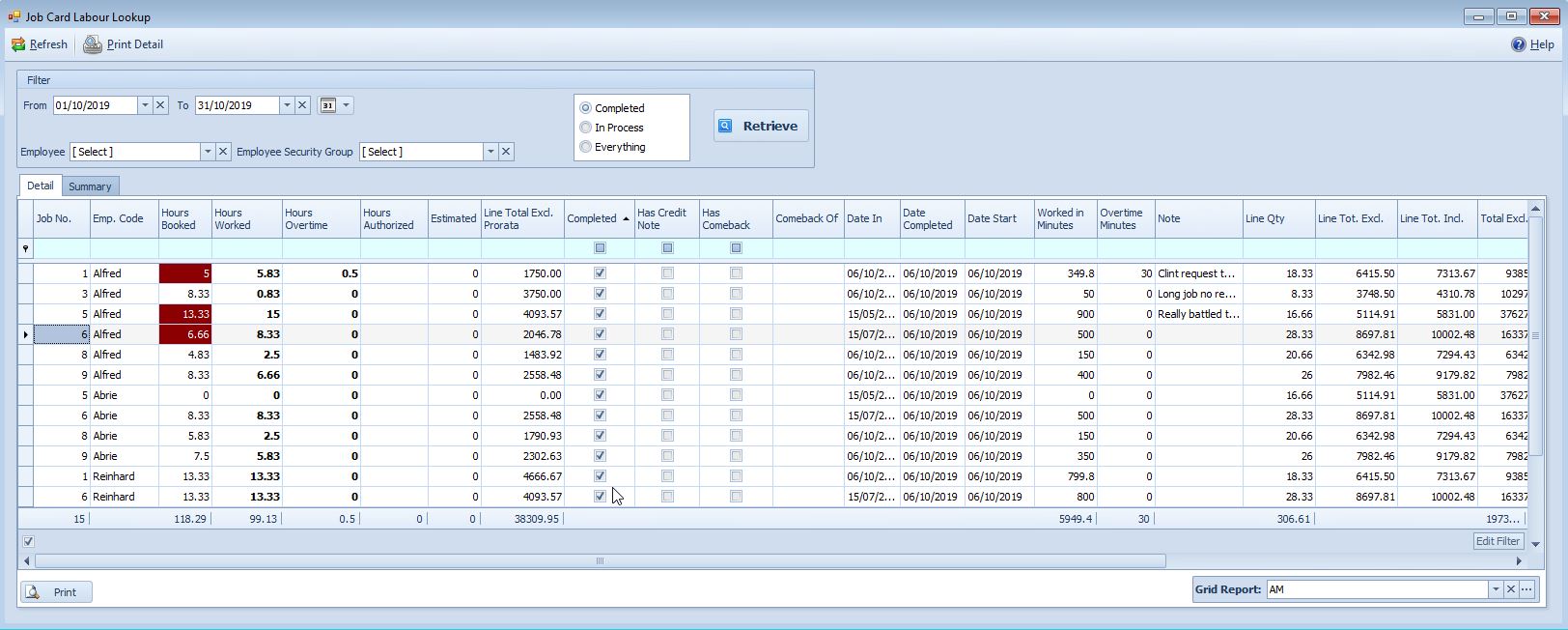 Has Comeback: Will be ticked if this job card is associated with a comeback
The following image is a summary of the job card labour detail form.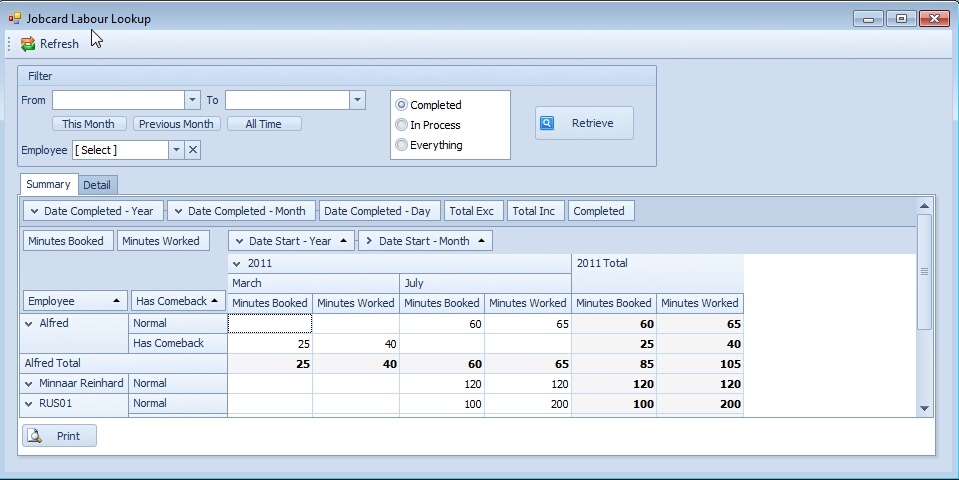 View Restricted subset. (You can't see the fields)
Job card labour Lookup: Summary tab: Total exclusive and total inclusive
Can only view own.