This function allows you to set reminders for staff as well as bookings for clients etc.
This calendar can also be exported, for use in Outlook, by using the Export to ICS function.
Go to File > Bookings / Calendar or you can select the Calendar button

After selecting Booking/Calendar the following form will open.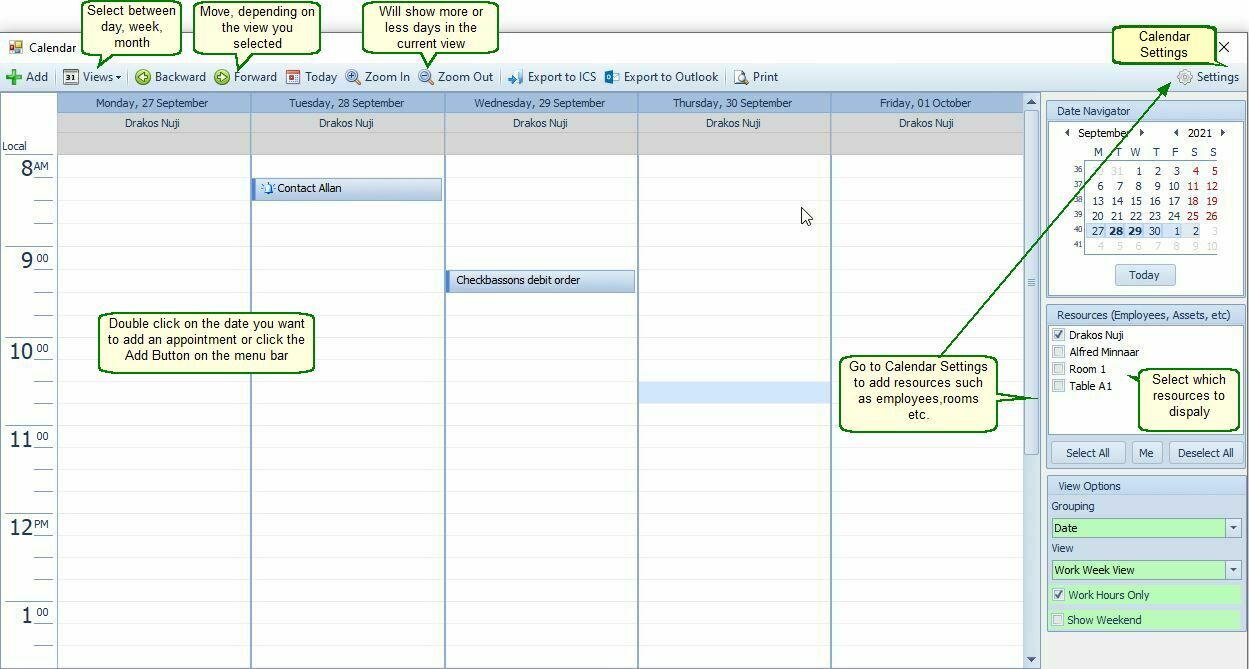 Settings
•Go to your settings in the top right hand corner.
•Set your working hours and time zone, as well as default reminder. Should you wish that an SMS be sent to either the client and or the staff member by default, select these boxes.
•Select/name your resources. This would be for regular meetings/bookings e.g. conference room 1, 2 and 3, you would select the employee responsible for this or the employee whom should attend.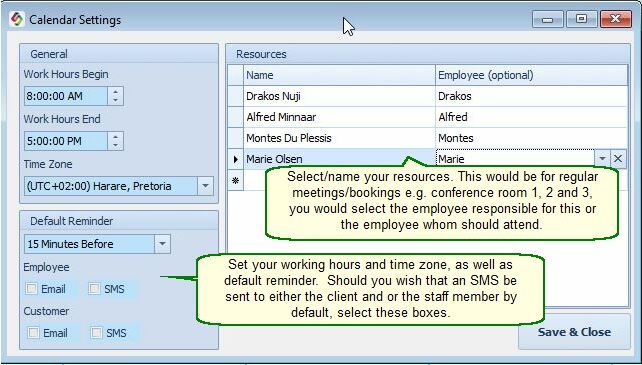 Setting up your meetings/bookings
Select the date(s) meetings/bookings are to occur. Double Click to open your appointment form.
Fill in fields as required.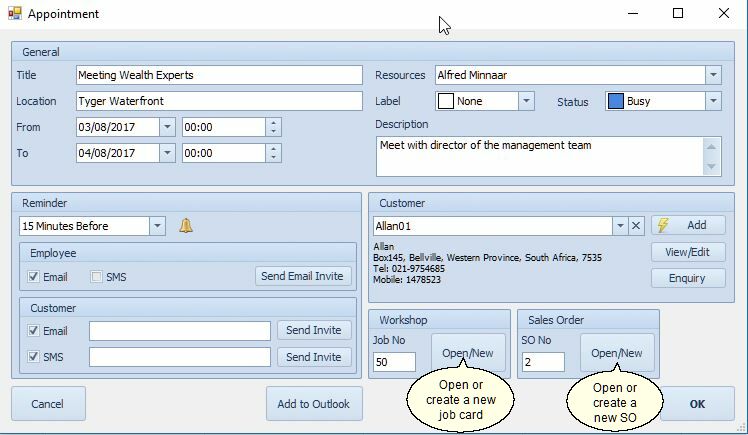 •Should this be for a customer, select the customer from the dropdown, else create a new customer using the quick add button.
•Now you can select to email and or SMS the employee and / or customer.
•Should this appointment involve or result in a job card/sales order, you can reference it in the workshop/sales order portion, and if the job card/sales order has not as yet been created, it can be created from here.
•Once done, press OK. Your meeting/appointment is now set.
•To view all appointments tick all resources(Employees,Assets,etc) in the resources box on the right hand side.
Note
You can also create a booking from Customer > Conversations, right click action.