To check the stock on hand for the different warehouses, Select the warehouse and/ or item and click the Retrieve Button.
Go to Stock > Stock Extra > Warehouse Stock Levels.
Hover the mouse over the different fields on the form. If the cursor changes to a hand (

) , click to get more information.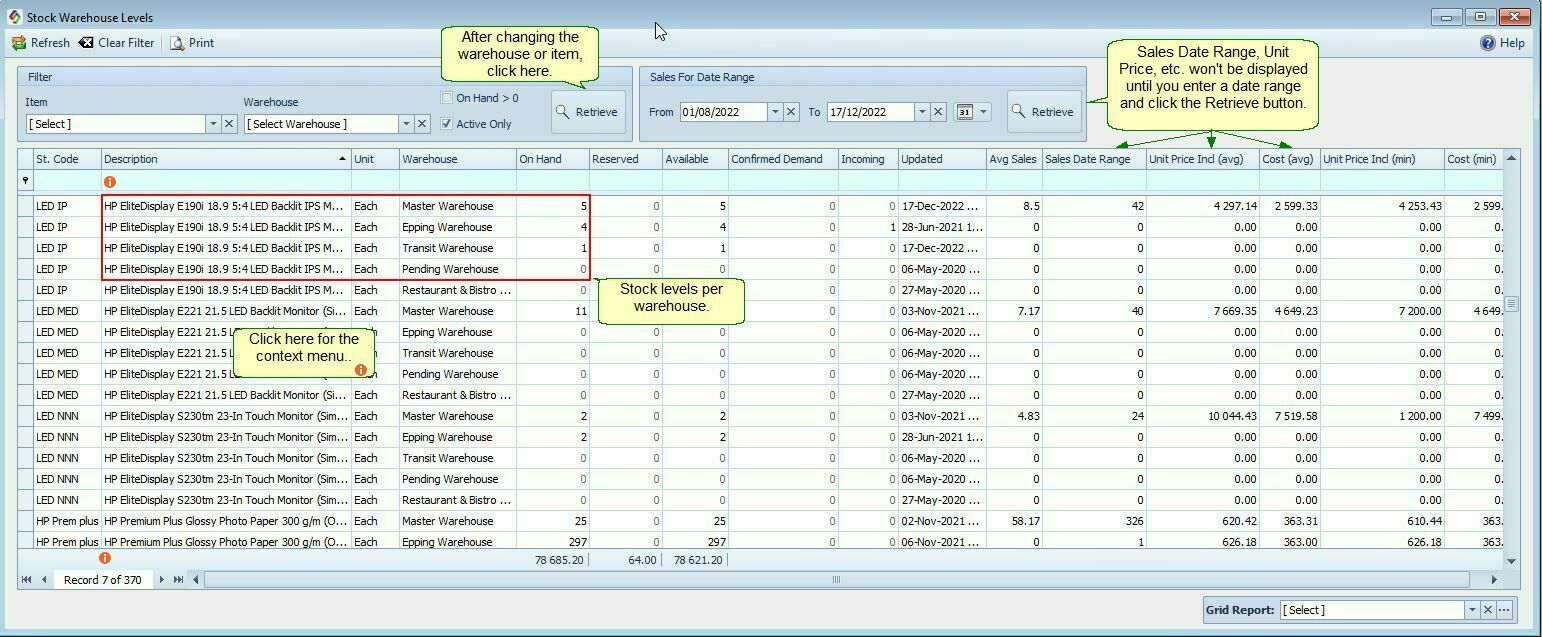 Stock levels in the different warehouses