Go to Quote / Sales Order and select New Sales Order. You can also add a new sales order from the Sales Order Lookup form.
Click on the Add New button. (Note: you can also convert a quote as well as an invoice to a sales order).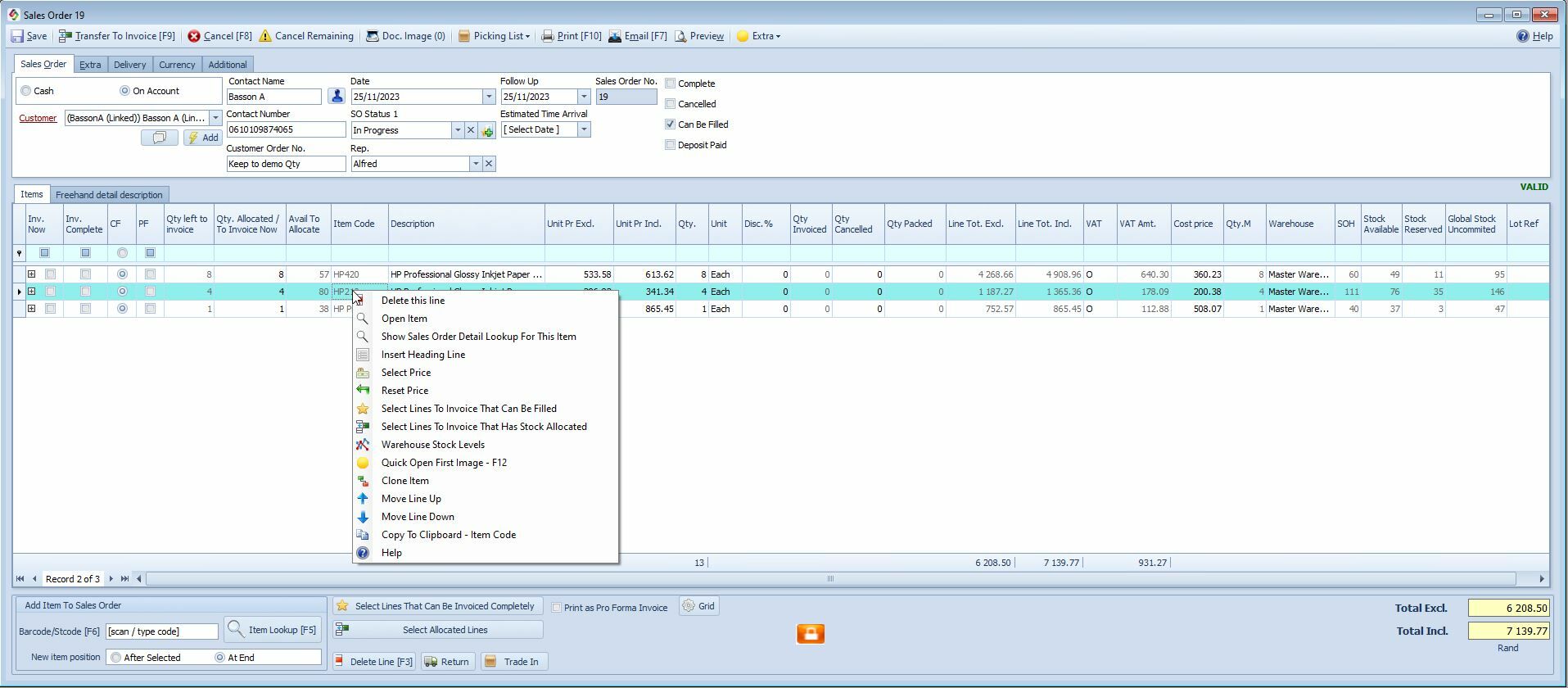 Note:
If you do not allocate orders then you can go to Sales Order Options > Allocation Tab and select Easy (Stock is not reserved). You can also use the Grid Report to remove the columns you do not want.
Fill in the data as required

Delivery Tab (see image below).

Sales Order Additional Tab.

Notes:
In the Stock Lookup Form, in the reserved column, you can see which stock items are reserved for sales orders.
Allocated Sales order quantities decreases the available stock quantity. SOH - SO = Available Quantity.
All information can be changed on a Sales Order at a later stage as long as it has NOT been transferred to an invoice or cancelled.
See also Sales Order Options
http://www.smart-it.co.za/help/sales_order_-_add.htm