Go to Invoice > Invoice Options > General tab
Hover the mouse over the different menu options. If the cursor changes to a hand (

), then click to go to the subject.


Hover the mouse over the different fields on the form. If the cursor changes to a hand (

) , click to get more information.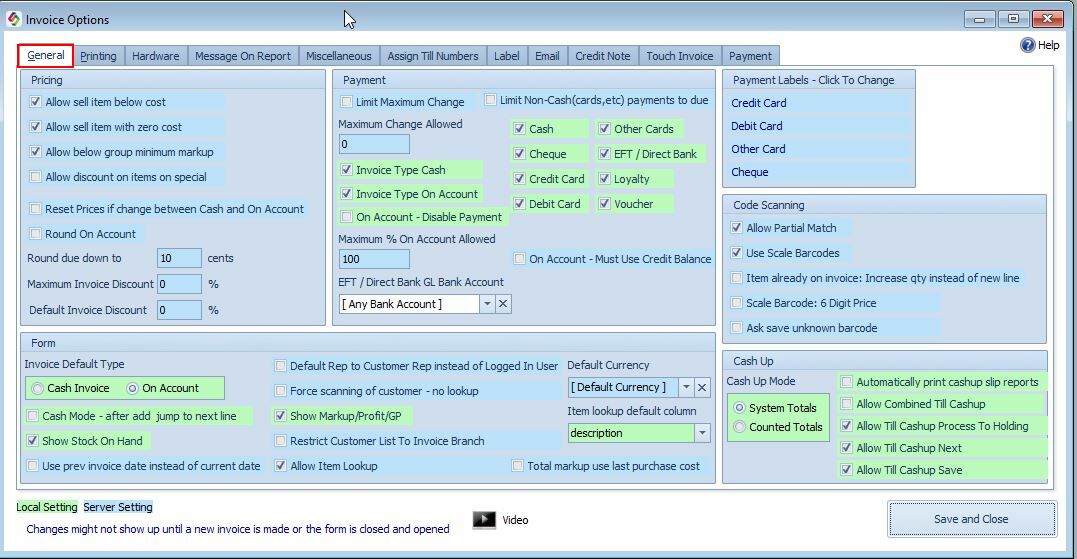 Please note that all Local Settings have a green background and Server Settings a blue background.
Local Settings is specific to a computer, you must thus specify the setting for each computer on your network. Server Settings apply to all the computers on the network.
http://bit.ly/SiInvoiceOptionsGeneral