Go to Stock Items > Main Stock Form and select the Attribute/Feature/Combination tab.
Hover the mouse over the different fields on the form. If the cursor changes to a hand (

) , click to get more information.



The purpose of this function is to allow your client to select their choices on the Webshop.
Using this feature allows you to add Attributes, Features, Combination and images for your webshop. Combinations are commonly used when selections are required i.e size, color. etc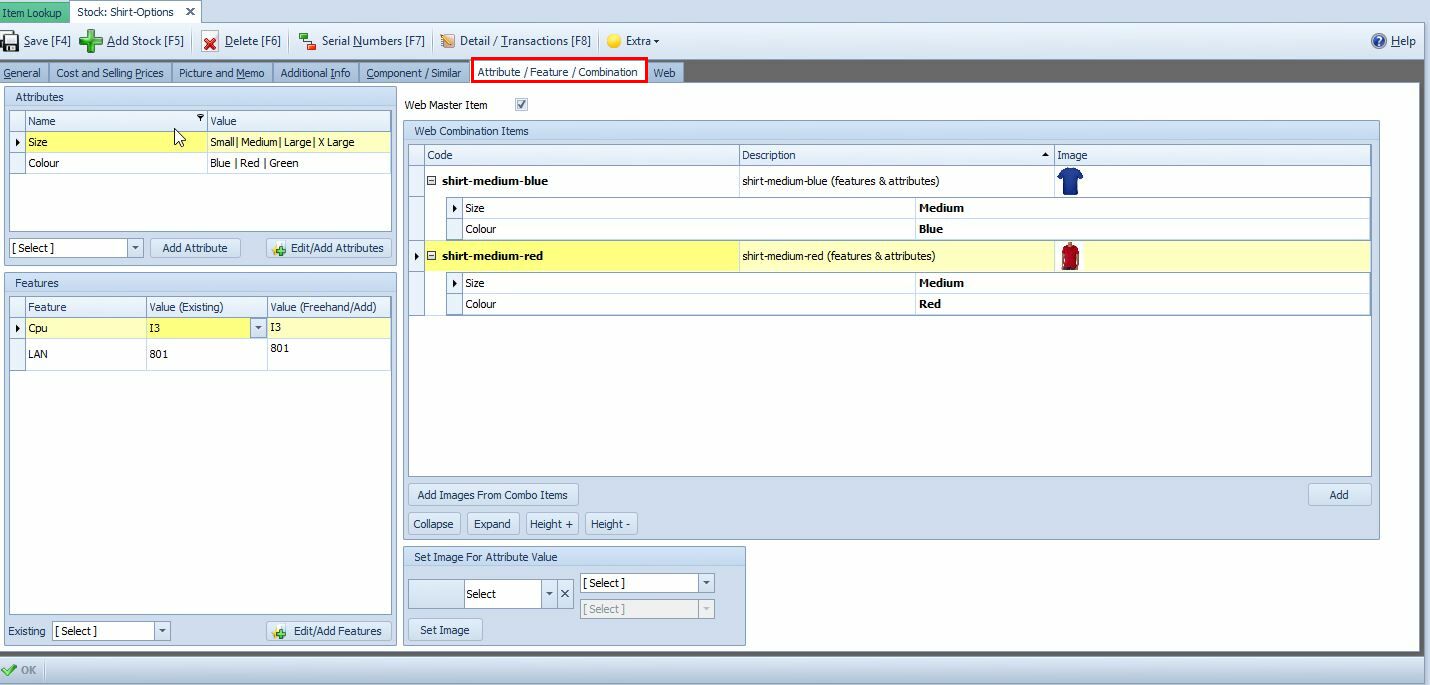 Attribute.
Examples: Size & colour. Typically used to describe for e.g. clothes.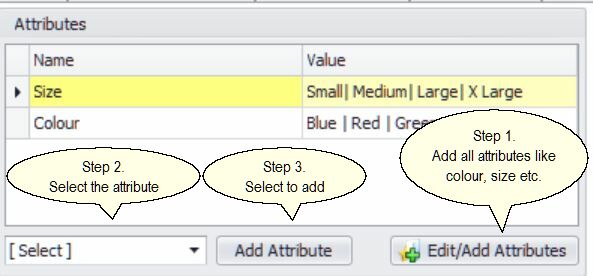 Edit/Add Attributes.
Add attributes like size and colour.
Please note that if you use the word Colour (or Color) then the form will change and 2 columns will be added, namely HTML Colour and Img. (Image). See image below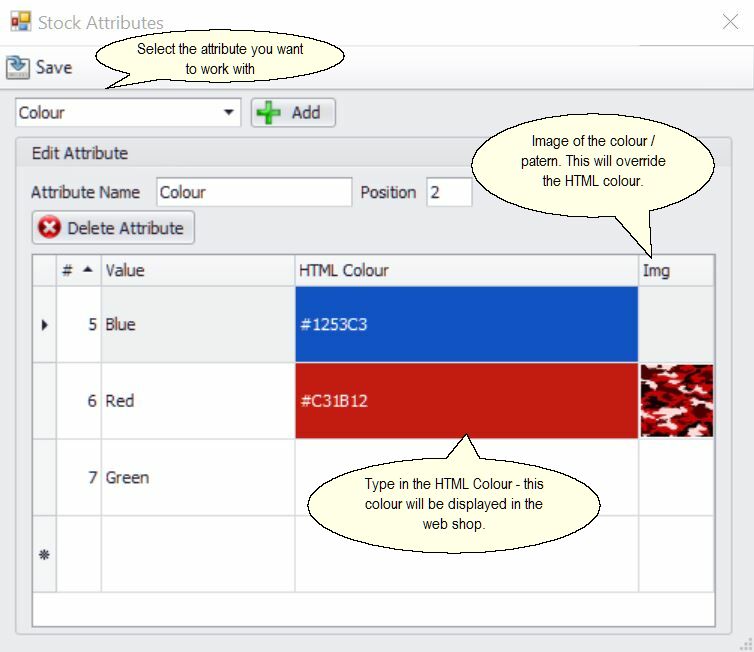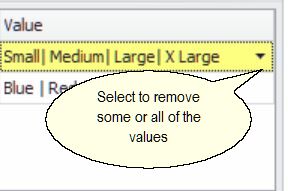 Features
See image for list of, for e.g. notebook features.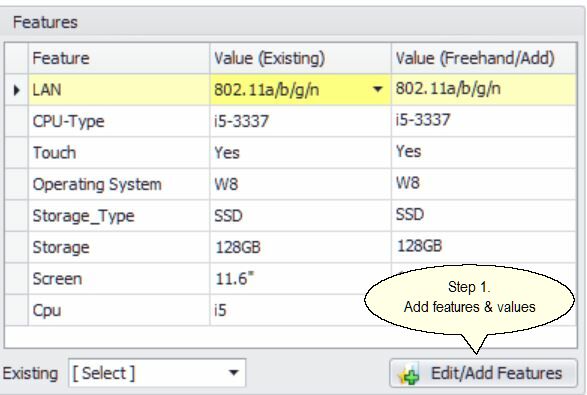 Combination Item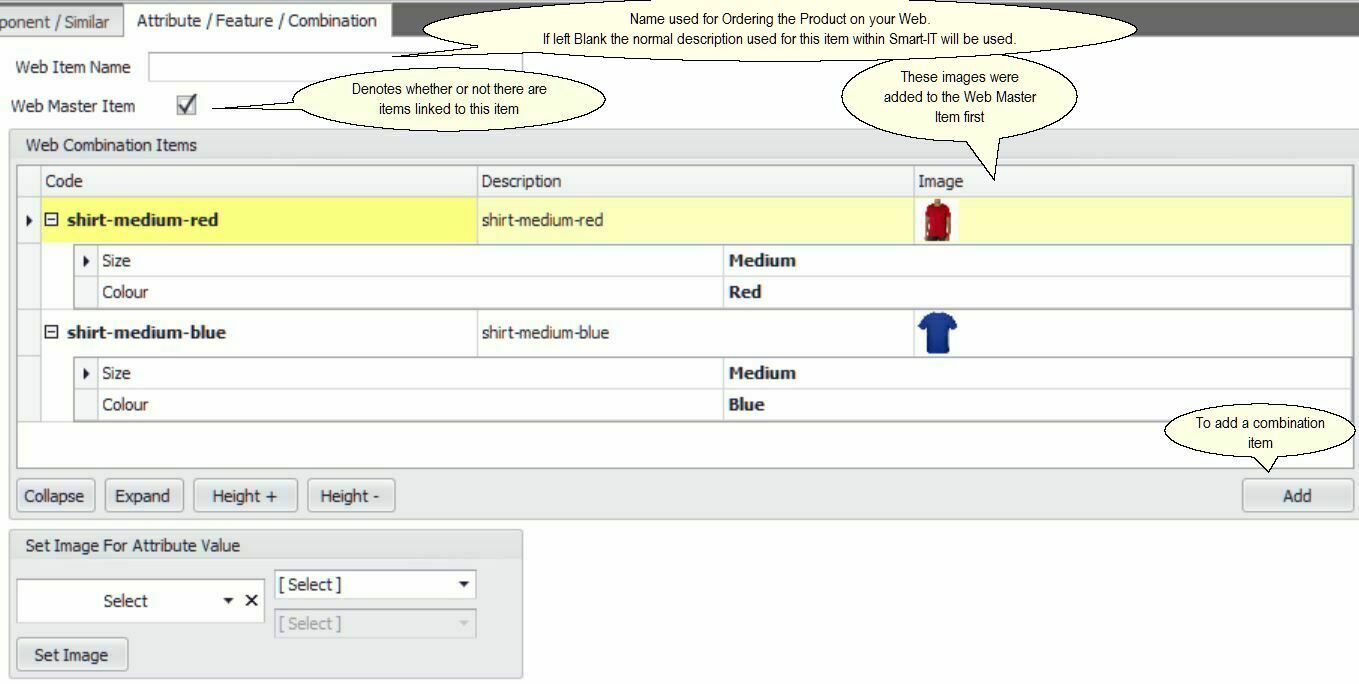 This is how the above combination will display in the webshop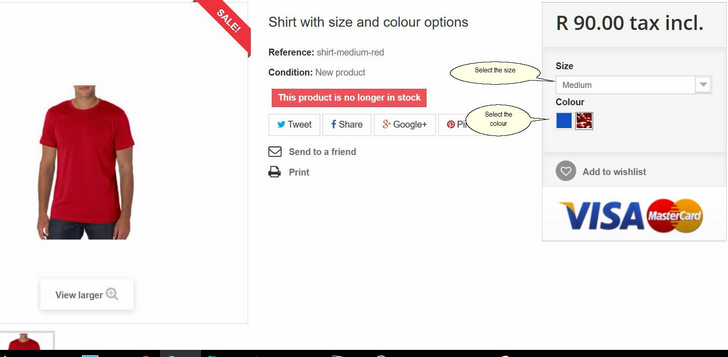 Set security for Attributes in the Stock Options form