This is where you would select the manner in which Invoices are printed for Customers whom have an account or Cash Customers. You can design your own Invoice (layout etc.) by selecting custom on the report type, then naming your report and then editing. This allows for a personalized look specific to your company.
You can select between different reports as well as between On Account and Cash Sales, for e.g. you can select a different report as well as a different printer, depending on if it is a Cash Sale or On Account sale.
Go to Invoice > Invoice Options and select the Printing tab.
Hover the mouse over the different fields on the form. If the cursor changes to a hand (

) , click to get more information.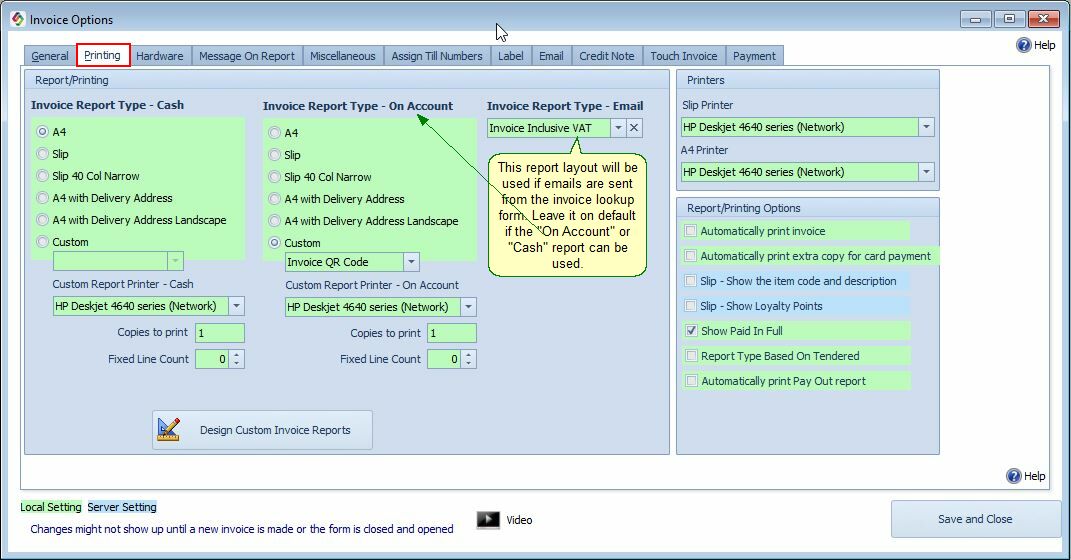 The report printed will depend on the type of transaction. For example, on the invoice, you select On Account, however the customer pays cash, the invoice that is being printed will be the Slip Invoice and not the On-Account Invoice.
http://bit.ly/SiInvoiceOptionsPrinting