Your package installs as a trial version, but you can still use it for a certain amount of time. Once you register, you retain all information you entered prior to registering.
Step 1.
Open the SI Backend on the server.

Please note that the Backend is on the server and not on the workstations.
Step 2.
To renew your license (Product registration). Click the Renew button.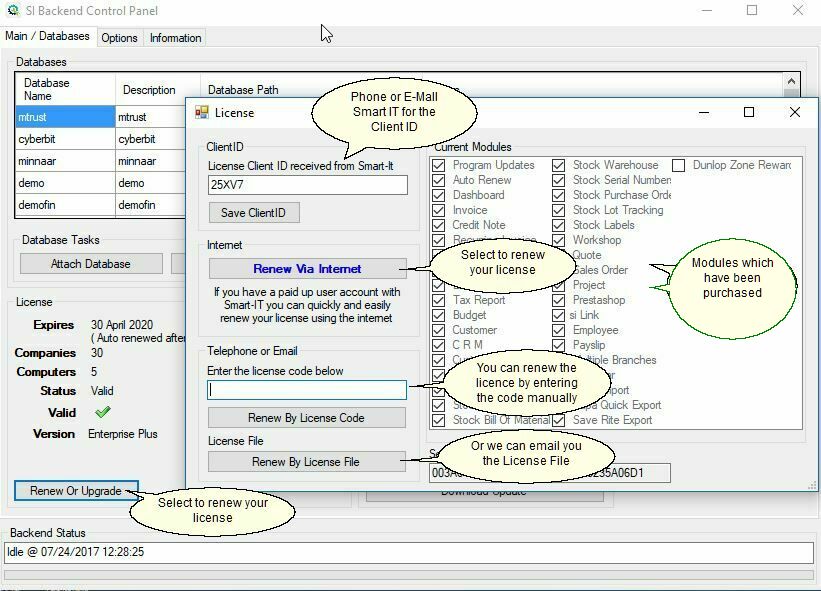 Ensure that you have inserted your Client ID Code, which you will receive from Smart-it, and save. Thereafter press renew Via Internet. Contact Smart-IT Should you be experiencing any problems with this.
If you move your installation from one computer to another, you need to re-register SI+ on the new computer.