Setup your accounts and account defaults.
Step 1.
Go to Ledger > Account Setup and add all employees as sub accounts of the main general ledger account, salaries.
Go to Ledger > Account Options and select the Account Defaults tab. Select your Salary, UIF and LBS general ledger accounts. See below.
Step 2.
Go to Employee > Lookup, open the employee you wish to edit/amend by right clicking on the employee and then selecting the Deductions & Earnings tab.
Fill in only fixed deductions and earnings. Data that changes every month like commissions can be filled in, in the New Payment Run form.
Hover the mouse over the different menu options. If the cursor changes to a hand (

), then click to go to the subject.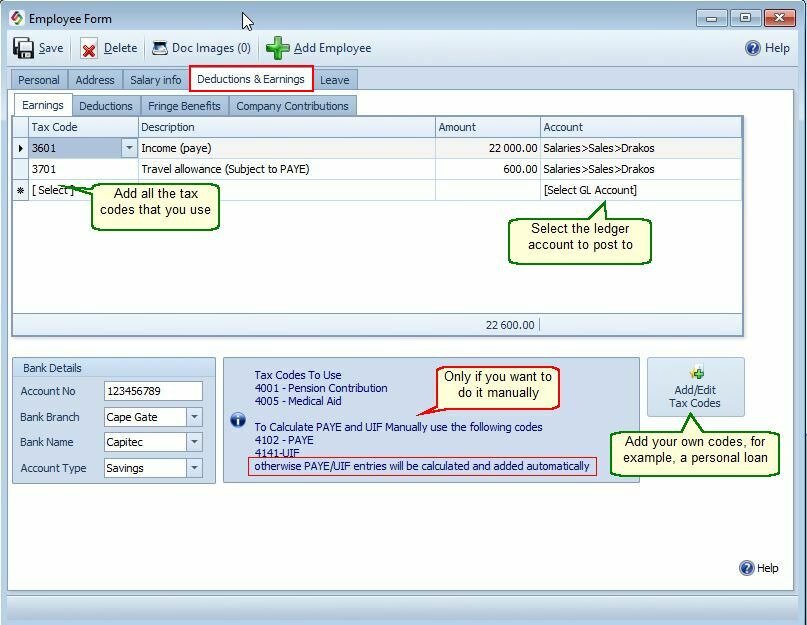 Step 3.
Go to Employee > New Payment Run to process your salaries.