Watch the videos: Purchase History & Charts
The purchase planning form is very similar to the order form. The only difference is that on the order form you can only work with one supplier at a time. The planning form shows all the suppliers and give you more information to work with as well as graphs to help in the decision making process.
The aim of the form is to help you in deciding what to order by, amongst others, predicting next month's sales, giving you minimum and maximum stock levels and a host of other information. Remember to right click on an item for detail history etc.
After filling in the order quantities you can transfer the form to the purchase order.
Go to Stock Items > Purchase Planning
Hover the mouse over the different fields on the form. If the cursor changes to a hand (

) , click to get more information.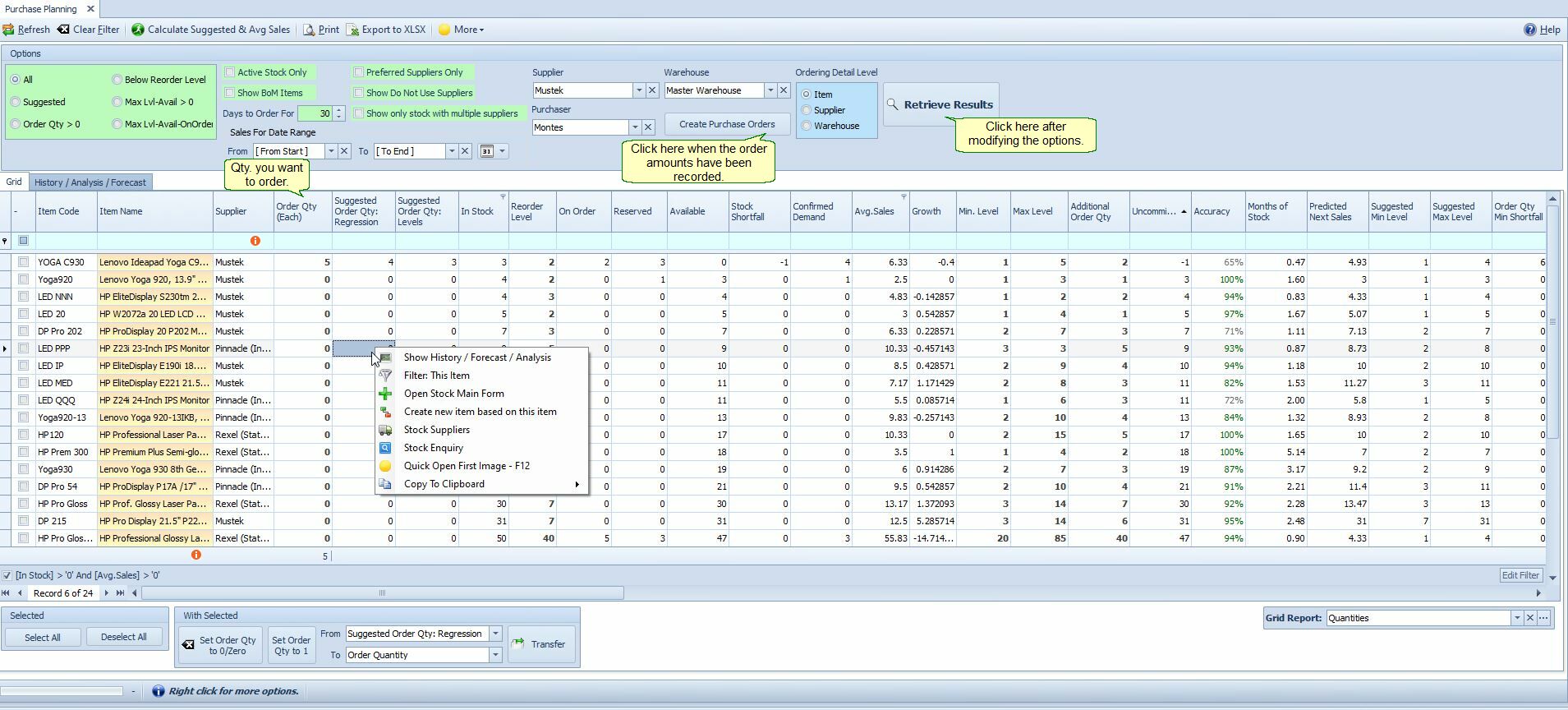 Tip.
Use your Seasonal column and Price List columns to filter for items with special ordering needs. For. e.g. the item is going to be on special next week etc.
Date Added - The date the item was created. To change the date to the date the item was first bought, go to System > Data Health & Maintenance and select the Run button. The date will now be replaced with the date the item was first bought or sold whichever date is the oldest.
http://bit.ly/SiPurchasePlanning