A great way to check a shelf when you have spare time or as part of a continuous cycle count.
With this module, the journal entry is done as soon as the quantity is entered and the Process button is clicked.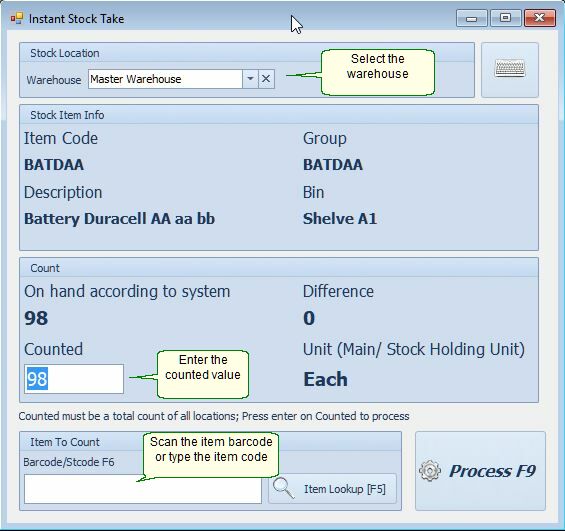 You can get a list of adjusted items in the Stock Detail Lookup form. Filter in the Module column for STAKE
See also Regular Stock Take for importing the counted quantities via CSV or XLSX files.
http://bit.ly/SiStockTakeInstant