Go to: Company > Extra > Table Maintenance
Hover the mouse over the different menu options. If the cursor changes to a hand (

), then click to go to the subject.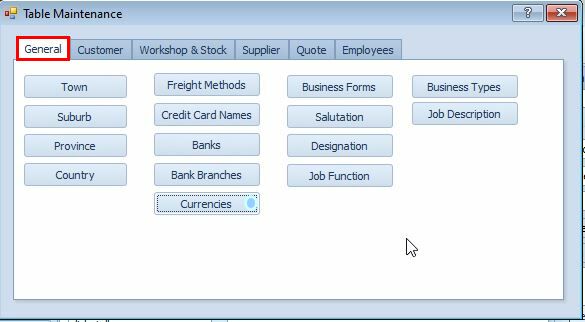 Most of the tables you can change directly from the form where it is used, e.g. Towns on the Customer Form.
If however you want to set security settings for the forms like Towns, Suburb, etc you must open the form, from this Table Maintenance Form.
To merge towns, select the town button and then select the Change Tab.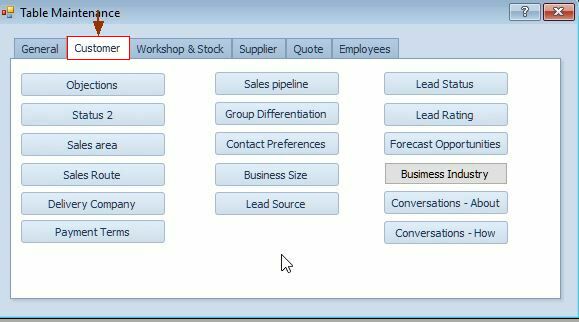 The Label Names can be changed in the form Customer > Classification.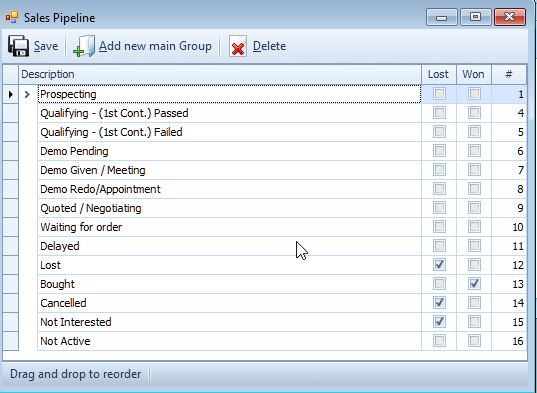 Please mark all the stages where the sale failed as lost and the stage where the customer bought as won. The cancelled stage is necessary for in case the client cancel the sale afterwards. See example above..
Qualification > Fail - Must not be marked as lost because although the client did not pass qualifying stage he can still decide to buy it
Prospecting: A list of potential buyers that you can use to start the sales process
Where it is used?