Aim: To extract data, namely sales, stock and stock master-data information from the POS system to the MassCash data warehouse on a daily basis.
Go to Company > Integrations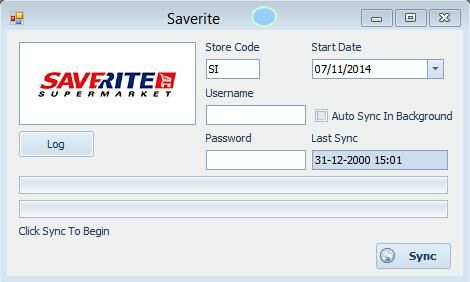 The store code, user-name and Password is supplied by Masscash, Tel +27 31 7134303
The start date is only used once to determine from which date the exporting must start.
Click the Sync button to start the export, or select the Auto Sync in Background checkbox to automatically export the data.
Click the Log button to get a list of data already exported.
The data will be exported per day, thus for each day there will be a log entry.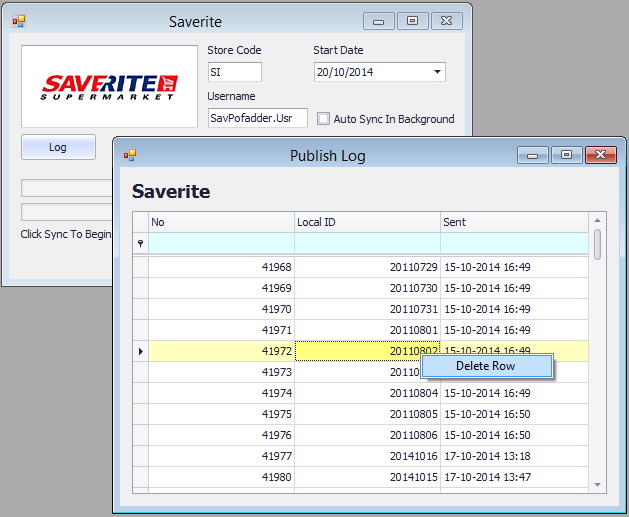 No.: A log No. generated by the system
Local ID: The date (in a format of year, month & day).
Sent: The date the data was sent.
Should a certain date's data need to be resent, select the date (Local ID), right click on the row and delete it. The data will be resent during the next Synchronisation.
If an invoice is created (back dated) after the data has been sent, the system will ignore this data. Please remember that you can delete a certain date's data and then resend the data should you wish to do so.