You can select price levels on quotes, invoices and job cards.
For this example we are using this feature on quotes.
•Open an existing quote or create a new quote.
•Right click on the item you wish to select a price level for.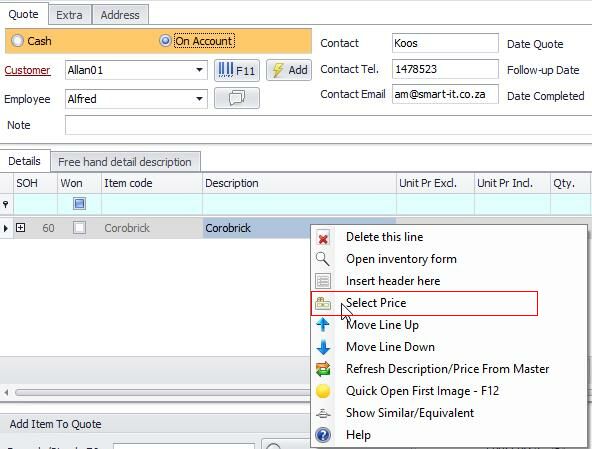 To give certain employees a selection of different Levels:
• Go to Employee Lookup, select the employee, open the Employee form and select the Minimum Price Level field.
•Select the Employee and then select the price level this employee may select from (in this example we have used Level 5)
•This employee will now be able to choose price Levels 5-10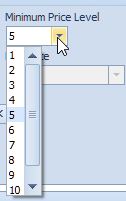 See also Price Changes.
See also Variable Price in the Main Stock Form > Additional Info Tab. Price editing on the invoice will be allowed for this item even if Allow Price Changes is not allowed on the Invoice Options Form. This is a handy feature if you want to change your labour rate on the invoice but not the rest of the items prices.